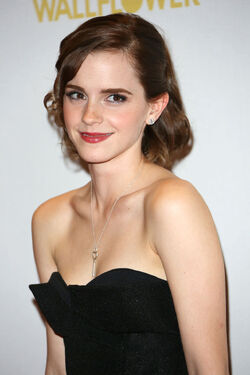 Emma Watson is an English actress and model most known for her role as Hermione Granger in the Harry Potter films. She has gone on to star in other movies like Perks of Being a Wallflower and The Bling Ring, and she made her modeling debut in a Burberry campaign.
Watson is set to portray Kelsea Glynn in the film adaptation of The Queen of the Tearling.
Ad blocker interference detected!
Wikia is a free-to-use site that makes money from advertising. We have a modified experience for viewers using ad blockers

Wikia is not accessible if you've made further modifications. Remove the custom ad blocker rule(s) and the page will load as expected.